What Are Unstretched, Stretched and Framed Canvas Oil Paintings
Unstretched
Unstretched canvas paintings can be easily rolled in a hard tube for shipping - they cannot be hung on wall until being stretched: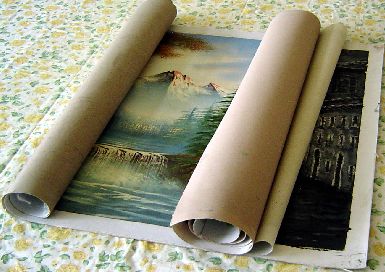 Stretched
Mounting canvas around wooden stretcher is called stretching. Stretched paintings can be hung on wall directly. Here are two finished samples: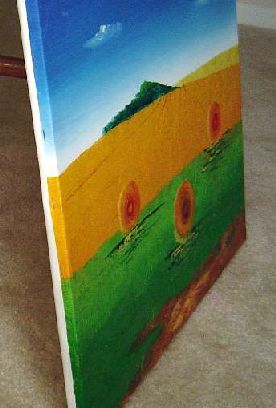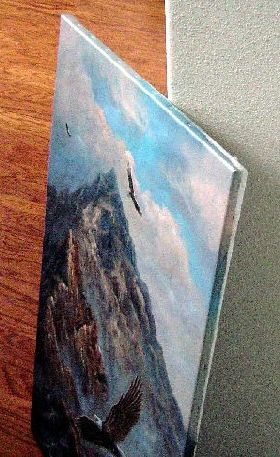 More Stretched Samples can be found here >>
Help to stretch by yourself >>
Framed
After your painting is stretched, if financially feasible, you can also custom your stretched canvas with a nice picture frame - this is called framing. Here is one sample: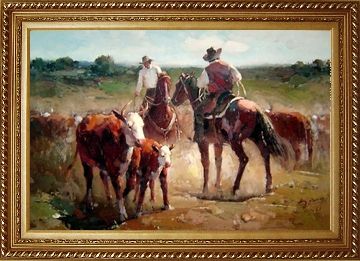 You can easily find frames for your paintings either online or in your local stores. Customize your paintings with frames that have your favorite colors and styles is a big pleasure and good experience. Some people like to change their painting's frames after a period of time. At BeyondDream Art, we also provide framing service for some popular painting sizes.
Framing your paintings is not always necessary, especially for modern, contemporary, naive, or folk arts - sometime they are intentionally left frameless. For most traditional paintings, customing them with nice picture frames usually can add more beauties. But even for traditional art, some people still prefer frameless.